Union of sweet cherry and beer to bring you into the mood for festivities! It's our new curiosity
Barley, Hops, Water, Yeast
Quench your thirst with our selection of Bayerisches Bier, brewed to echo the spirited cheer of Bavaria!
Sip on the sweet and refreshing Apfelwein, a beloved Bavarian apple elixir!
Various Fruits, Grain Alcohol
Revel in the bold and fruity notes of our Schnapsauswahl, a true Bavarian spirit sampler!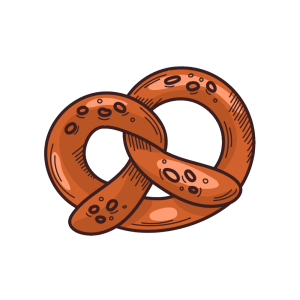 Dark Rye Flour, Malted Barley, Salt, Water, Yeast
Savor the malty goodness of our Dunkle Brezeln, a rustic Bavarian twist on the classic pretzel! Würste mit Sauerkraut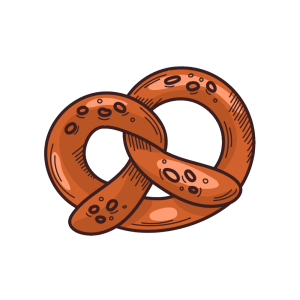 Pork Sausage, Fermented Cabbage, Caraway Seeds
Experience the zest of Bavaria with our hearty Würste mit Sauerkraut, a symphony of tang and savory flavors!
Chicken, Olive Oil, Salt, Pepper, Lemon
Relish the succulent, char-grilled taste of our Gegrilltes Huhn, seared to Bavarian perfection!
Trout, Lemon, Dill, Olive Oil, Salt
Delight in the fresh, zesty flavors of our Gegrillte Forelle, a Bavarian lakeside grill classic!
Pork, Marjoram, Garlic, Salt, Pepper, Natural Casings
The savoury and aromatic Nürnberger Rostbratwurst, a small but flavourful sausage specialty from the heart of Bavaria!
Flour, Ginger, Cinnamon, Nutmeg, Brown Sugar
Indulge in the sweet and spicy allure of our Ingwerkekse, a cookie that warms the Bavarian heart!
Thin Dough, Apples, Cinnamon, Sugar, Bread Crumbs, Butter
Dive into the layers of our Apfelstrudel, a delightful swirl of sweet apples and spices, wrapped in a flaky pastry hug from Bavaria!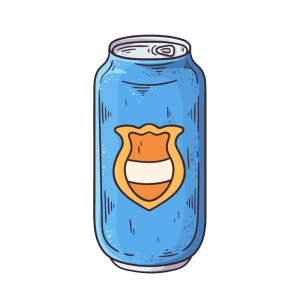 Eulmorean Vodka, Chambord Liquor & Fruit Juice
The classic Queen's Gambit, now served in a can for Oktoberfest. Want to dare yourself to have the can shaken or on ice? For a limited time, the secrets of the Gambit is unlocked at a discount.