Chapitre de cinquante nuances de rouge
a shade of red that could be yours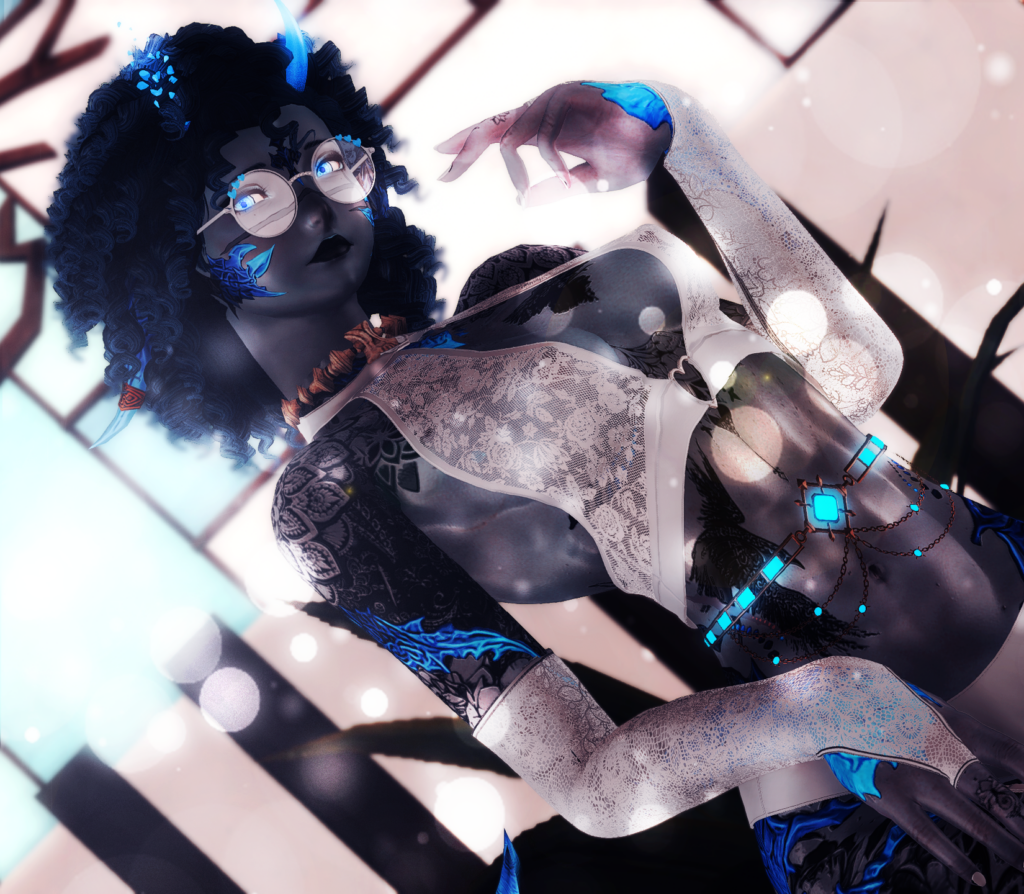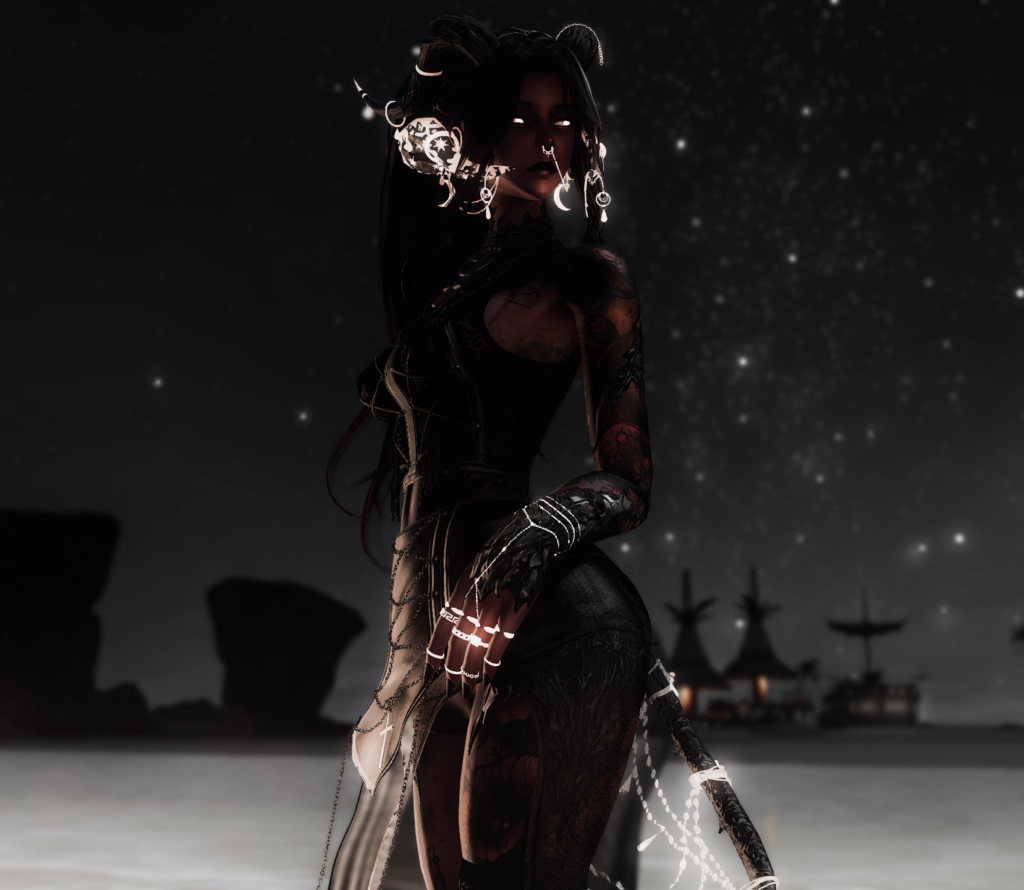 From the collection of Phoenix Nights' & Haven's own Courtesans.  A bespoke library to accompany the Scarlet Auction.
Available exclusively on Phoenix Nights 53. Hosted by The Red Masquerade and his assistant.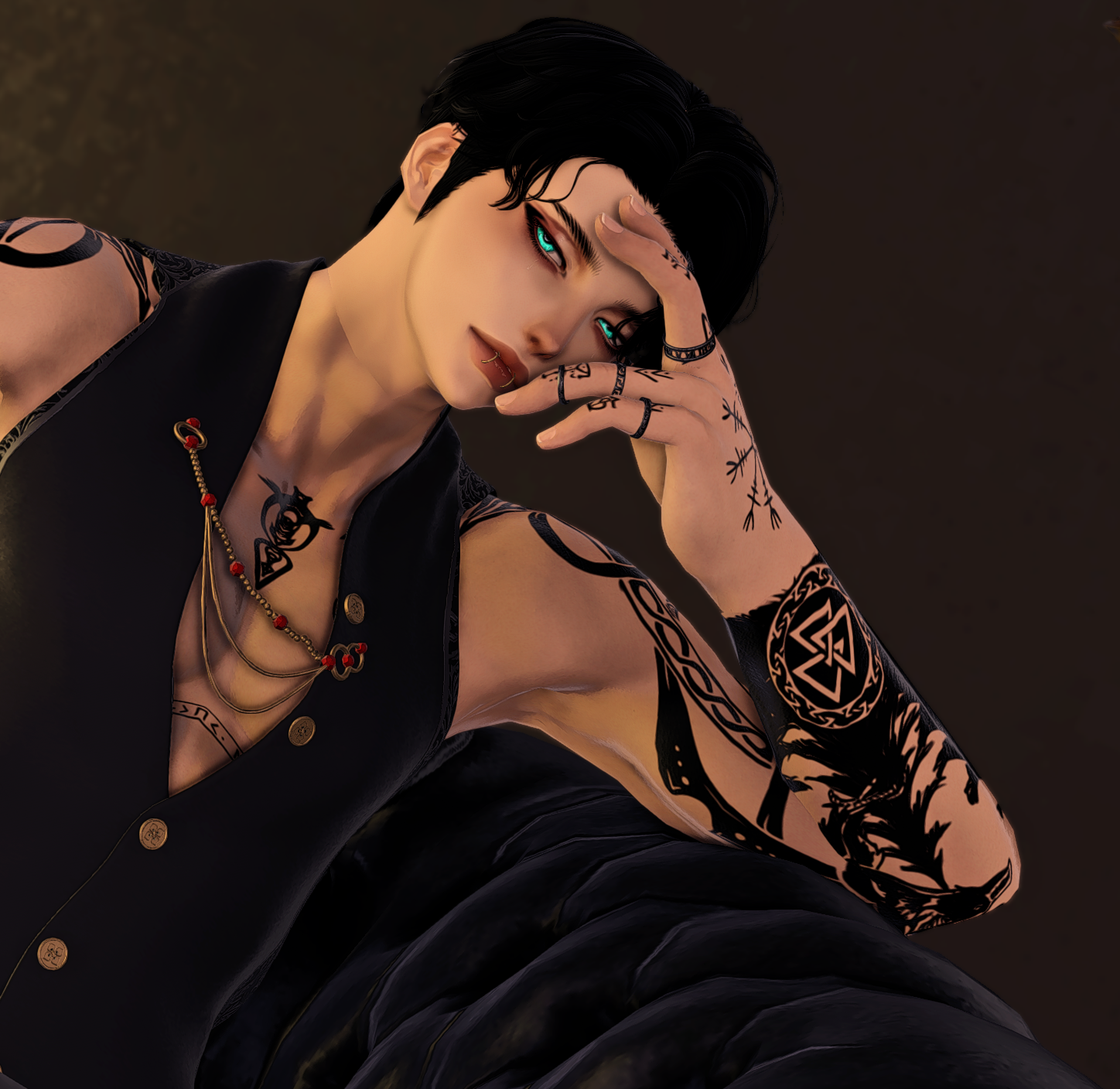 You confirm you are over 18 before placing bid.
Lalafells are prohibited from entering the auction(s).
Upon registering a bid during the event time, you agree to pay the Auction Host the claimed amount. Do not place a bid with funds you do not have or can not reproduce during the event.
Failure to produce funds upon claiming a winning collection once the bids have closed will result in removal from the venue and subsequent further actions taken against you.
Upon winning a bid: you & the collection participant(s) are responsible for your purchases, you are subject to the rules & regulations imposed by Phoenix Nights & Communities wherein involved. 
Collection(s) details & starting bids may subject to change prior to event starting. Once event begins (18:00 ST) all information will be locked in.
Registering is available by contacting dethrand#8888 through Discord. Additionally registering will be available onsite (with kaktus2643 or yukihime.) outside Phoenix Nights' venue closer to event start time (18:00 ST)
Buyers who have registered will be reviewed.
The Scarlet Auction will begin at 19:35 ST. Each collection will be placed in open bidding at an estimated 15 minutes. A 5-10 minutes break between collections will take place to prepare.
—
First and foremost, exercise caution when submitting your bids and restrict yourself to using only the shout (/sh) chat channel. Offers written in any other chat channel will not be considered. It is imperative that you adhere to this regulation. Any effort to flood the chat with messages will result in swift disqualification.
Moreover, it is crucial that you abide by the hundred thousand gil guideline. With collections slated to start at varying opening bids, all offers must at minimum be in increments of one hundred thousand or multiples thereof.
Once you are declared the victor of the collection, haste is key in retrieving your prize from the mannequin. The amount of your bid will serve as the exact amount of payment.
Remember that you will be bidding for a single collection, which is highlighted under collection including as to what you are bidding for.
RACE / MIQO'TE
AGE / 25
GENDER / FEMALE
HEIGHT / 144.78CM
SEXUALITY / PANSEXUAL
ROLE / SWITCH
I'll slurp you like I slurp Ramen.
Shio Ramen, also known as the slightly older half of the Ramen twins, is a girl that is not afraid to go after the riches she desires. With her lustrous black hair and mesmerizing amber eyes she possesses an alluring beauty. The occult tattoos etched into her freckled skin add a mysterious element to her captivating presence. Even though she might retort with quippy remarks, her considerate nature will make her attend to your desires should you decide to spend time alone with her. Whether you want to make her surrender to your desires or prefer to explore her dominant side, her adventurous spirit will allow you to explore new boundaries together.
TIME / 1 NIGHT (10 HOURS)*
SERVICES / ERP EXPERIENCE & NSFW GPOSE TOGETHER TAKEN BY SHOYU

*Can be split into 2 or 3 nights
RACE / MIQO'TE
AGE / 23
GENDER / FEMALE
HEIGHT / 147CM
SEXUALITY / BISEXUAL
ROLE / SUBMISSIVE
Akira Mitnu is a wholesome Miqo'te girl that strives to put a smile on everyone's faces. While a bit shy at first, as time goes on you'll be lucky enough to see the dragoon inside. She's more than just a simple cat.
With feline agility, enhanced senses, and captivating eyes that held untold stories, they held a mesmerizing grip on anyone lucky enough—or perhaps cursed enough—to cross their path.
As a Dragoon main, Akira was a force to be reckoned with. They danced the dance of battle with an almost hypnotic grace, their spear flashing in deadly arcs through the air, each strike a seductive promise of power.
TIME / 1 NIGHT (2 HOURS)
SERVICES / RUN ANY DUNGEONS OR ACCOMPANY YOU WHEN YOU'RE GAMBLING

RACE / AU'RA
AGE / 27
GENDER / FEMALE
HEIGHT / 162CM
SEXUALITY / LESBIAN
ROLE / SWITCH
On a clear night, the first thing that shines through is the moon. It enlightens you to lead your way, and just like the moon does, Yutsuki will. A bright aura to envelop and comfort you, and who knows, maybe more. The moon also brings stability, controls tides, and applies low gravity, seemingly unimportant, yet irreplaceable. A promise of safety, a seal of pleasure, a mark of joy, all of the statements may or may not apply so long as you wish upon it. How about letting yourself fall victim to Yutsuki's gravity?
TIME / —
SERVICES / A MUSIC TRACK

RACE / VIERA/HYUR
AGE / 25
GENDER / MALE
HEIGHT / 249CM
SEXUALITY / BISEXUAL
ROLE / SWITCH
It can be in our darkest moments that we find the light.
Ash is mysterious being that at a first glance doesn't seem any different from a normal Hyur.
But if you are able to get to know him more closely, you'll notice that there are certain things that he likes that aren't quite of the ordinary.
If he doesn't know you he will be caring and curious to see what you might enjoy, whether it be naughty or not.
TIME / 1 NIGHT (5+ HOURS)
SERVICES / SFW/NSFW EXPERIENCE

RACE / SHAPESHIFTER
AGE / 24
GENDER / FEMBOY
HEIGHT / 165CM
SEXUALITY / STRAIGHT*
ROLE / SUBMISSIVE
Crow's allure was heightened by the unique canvas of their body, their grey skin and blue markings creating a captivating contrast. The grey was reminiscent of a cloudy sky, imbuing them with an air of subtle, gloomy beauty. Their blue markings, a vibrant contrast to their pallor, traced intricate patterns across their skin, like constellations in a twilight sky. The markings seemed to add an air of mystique, hinting at stories untold, secrets kept well hidden.
Their attraction to women with attributes typically associated with males lent an intriguing dimension to their desires. It was more than a simple preference; they were utterly enchanted by these strong, bold women who disrupted the traditional norms of gender. The alluring mix of femininity and masculinity was something Crow reveled in, and the pursuit of such relationships consumed them.
TIME / 1 NIGHT 
SERVICES / LIMITLESS ERP

RACE / MIQO'TE
AGE / 23
GENDER / FEMALE
HEIGHT / 170CM
SEXUALITY / HETEROSEXUAL
ROLE / SUBMISSIVE
Sweet as ginger bread but so insatiable and bratty.
Although she is an insecure person, she does her best to open herself to the outside world, she didn't care how hard it was, all she wanted was to meet new people and have a good time. She will work harder to achieve that.
TIME / 1 NIGHT (2 HOURS)
SERVICES / ERP SESSION

RACE / VIERA
AGE / 26
GENDER / FEMALE
HEIGHT / 175CM
SEXUALITY / PANSEXUAL
ROLE / SEXUAL
You'll need but a moment of one on one time with Che'zy to see she's a gentle and sweet bun. A good listening ear but witty and sharp when she needs to be. In groups she may be a bit shy, but when alone with her you'll see she only has eyes for you. Though you may also get subjected to her naughty side, she is mostly a sub but doesn't mind flipping the tables around on you. This pansexual beauty's got a lot to offer and is open to many different ideas for some lovely fun together. Are you brave enough to face the queen of swords?
TIME / —
SERVICES / SET OF 8 NSFW GPOSES (MORE DEPENDING ON ENDBID)

RACE / VIERA
AGE / 27
GENDER / FEMALE
HEIGHT / 220CM
SEXUALITY / HETEROSEXUAL
ROLE / SUBMISSIVE
The scythe is her weapon of choice, so is her body when she's on the dancefloor. If you're lucky, you could even catch her singing. A voice as light and sweet as the nightingales call… Draped in usually goth and dark fashion, making her pale complexion nearly glow in the moonlight, it could make one mistake her for a bloodsucking vixen. Both able to be dominant or submissive, she'll adapt to anyone willing to spend some time with her. Raised in darkness and between lunar tears this mysterious mistress has many secrets. Treat her with kindness and respect, and you'll receive the same.
TIME / 1 NIGHT (2 HOURS)
SERVICES / TWO SINGING COVERS OF YOUR CHOICE. SFW/NSFW GIRLFRIEND EXPERIENCE 
RACE / AU'RA
AGE / 666
GENDER / FEMALE
HEIGHT / 139.7CM
SEXUALITY / BISEXUAL
ROLE / SWITCH
Puts mayonnaise in baked beans.
Fun loving bratty degenerate, normally naked 10 minutes into a party. I love to have fun and see others having a good lewd time. I'll be offering a NSFW GPose session with me and my pet Butter, how ever you want us, Dom or Sub, if it's legal and doesn't involve extreme excretion play. Then we're probably down for it! One of the pictures will be used as the poster for a future Havenparty!
TIME / 1 EVENING (3 HOURS)
SERVICES / NSFW GPOSE TOGETHER WITH 1 SHOT USED FOR HAVEN POSTER

RACE / AU'RA
AGE / 23
GENDER / FEMALE
HEIGHT / 152.4CM
SEXUALITY / BISEXUAL*
ROLE / SUBMISSIVE
Read 20k leagues under the sea!

Easy going and country loving gal, who likes to snuggle and cuddle… with a little bit of choking. Walking the pathing of sin with a smile on my face and a star in my eye, hands free or bounded I'm ready to walk the path and take others along with me. I am here with my Mistress Creme and we're offering a NSFW GPose session, in whatever positions you want, one of the pictures will be used as the poster for a future Haven party!
TIME / 1 EVENING (3 HOURS)
SERVICES / NSFW GPOSE TOGETHER WITH 1 SHOT USED FOR HAVEN POSTER

RACE / AU'RA
AGE / 22
GENDER / FEMALE
HEIGHT / 146.05CM
SEXUALITY / BISEXUAL*
ROLE / SUBMISSIVE
*female leaning | trans , female+, nonbinary
Onion farmer, but doe not like onions herself
Haven's smooth brained , shy, pure & innocent door lizard who likes to party and gamble. Do you want to have two cute girls as date or having them as your personal maids for a night?
We are here to fulfil what ever your heart desires.
TIME / 1 NIGHT (6 HOURS)
SERVICES / ALMOST ANYTHING YOU'D LIKE TO WITH THEM

RACE / MIQO'TE
AGE / 23
GENDER / FEMALE
HEIGHT / 135CM
SEXUALITY / BISEXUAL*
ROLE / SUBMISSIVE
Dislikes water, yet likes being wet
Haven's pure, innocent & shy but cheeky door cat. I like to cuddle & providing people a great time.
Hime and I are offering a you a night full of everything you can dream of as long as it's legal and free of extreme excretion play.
TIME / 1 NIGHT (6 HOURS)
SERVICES / ALMOST ANYTHING YOU'D LIKE TO WITH THEM